WSEAS Transactions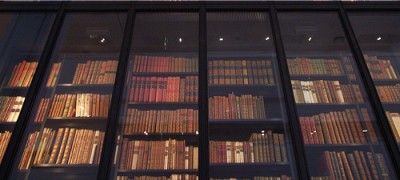 All the papers that are submitted to WSEAS Transactions are handled by the respective Editor in Chief of each journal, who subsequently assigns them to a number of reviewers. It should be noted that the review process lasts 2-6 months depending on the journal and that no publication fee is required for publication. All WSEAS journals are freely accessible to the public in their electronic form. Hard copies are only available for indexes, institutes and subscribers. You may subscribe using a credit card or contact us for alternative payment methods.
To submit your paper, click on the journal of your choice and then follow the detailed submission instructions that you will find in any journal page.
Important notice: We would like to emphasize that WSEAS journals are absolutely not related to the author-pays-fees model, and that they do not require and will never require any kind of fee, donation, sponshorhip or any other direct or indirect compensation from the authors. As every well meaning visitor of our web site can confirm, in every journal issue there is a small amount of articles, with the only criteria for publication being the quality, the originality and the contribution of the paper to the related scientific area. This is ensured thanks to the extensive review that independent reviewers perform under the close surveillance and final approval or rejection of each Editor in Chief. Therefore, all papers that end up being published in WSEAS journals are done so based solely on their quality as no fees are required from the authors whatsoever. The full text of the papers is openly available in PDF files to the entire academic community, and as a result every reader can check the quality, the academic thoroughness and their overall contribution to science.

We repeat that WSEAS does not request and will never request payment for journal publications. Any attempt to associate WSEAS with the long list of open access journals that use an author-pays-fees registration model is unfair and slanderous and possibly serves the interest of other organizations or even certain libraries.
WSEAS TRANSACTIONS ON CIRCUITS AND SYSTEMS SCImago: 0,039
Print ISSN: 1109-2734 E-ISSN: 2224-266X
Acceptance Rate = (Number of Accepted Papers) / (Number of Submitted Papers) *100 = 6.44 %




WSEAS TRANSACTIONS ON SYSTEMS SCImago: 0,038
Print ISSN: 1109-2777 E-ISSN: 2224-2678
Acceptance Rate = (Number of Accepted Papers) / (Number of Submitted Papers) *100 = 09.31 %




WSEAS TRANSACTIONS ON SYSTEMS AND CONTROL
Print ISSN: 1991-8763 E-ISSN: 2224-2856
Acceptance Rate = (Number of Accepted Papers) / (Number of Submitted Papers) *100 = 07.43 %




WSEAS TRANSACTIONS ON COMMUNICATIONS SCImago: 0,039
Print ISSN: 1109-2742 E-ISSN: 2224-2864
Acceptance Rate = (Number of Accepted Papers) / (Number of Submitted Papers) *100 = 10.66 %




WSEAS TRANSACTIONS ON COMPUTERS SCImago: 0,038
Print ISSN: 1109-2750 E-ISSN: 2224-2872
Acceptance Rate = (Number of Accepted Papers) / (Number of Submitted Papers) *100 = 05.76 %




WSEAS TRANSACTIONS ON MATHEMATICS
SCImago: 0,039
Print ISSN: 1109-2769 E-ISSN: 2224-2880
Acceptance Rate = (Number of Accepted Papers) / (Number of Submitted Papers) *100 = 13.45 %




WSEAS TRANSACTIONS ON BUSINESS AND ECONOMICS
SCImago: to be announced
Print ISSN: 1109-9526 E-ISSN: 2224-2899
Acceptance Rate = (Number of Accepted Papers) / (Number of Submitted Papers) *100 = 09.69 %




WSEAS TRANSACTIONS ON BIOLOGY AND BIOMEDICINE
SCImago: to be announced
Print ISSN: 1109-9518 E-ISSN: 2224-2902
Acceptance Rate = (Number of Accepted Papers) / (Number of Submitted Papers) *100 = 15.54 %




WSEAS TRANSACTIONS ON INFORMATION SCIENCE AND APPLICATIONS
SCImago: 0,039
Print ISSN: 1790-0832 E-ISSN: 2224-3402
Acceptance Rate = (Number of Accepted Papers) / (Number of Submitted Papers) *100 = 06.32 %




WSEAS TRANSACTIONS ON ADVANCES in ENGINEERING EDUCATION
Print ISSN: 1790-1979 E-ISSN: 2224-3410
Acceptance Rate = (Number of Accepted Papers) / (Number of Submitted Papers) *100 = 08.01 %

WSEAS TRANSACTIONS ON APPLIED AND THEORETICAL MECHANICS
Print ISSN: 1991-8747 E-ISSN: 2224-3429
Acceptance Rate = (Number of Accepted Papers) / (Number of Submitted Papers) *100 = 12.15 %




WSEAS TRANSACTIONS ON HEAT AND MASS TRANSFER
SCImago: to be announced
Print ISSN: 1790-5044 E-ISSN: 2224-3461
Acceptance Rate = (Number of Accepted Papers) / (Number of Submitted Papers) *100 = 14.84 %




WSEAS TRANSACTIONS ON FLUID MECHANICS
SCImago: to be announced
Print ISSN: 1790-5087 E-ISSN: 2224-347X
Acceptance Rate = (Number of Accepted Papers) / (Number of Submitted Papers) *100 = 15.12 %




WSEAS TRANSACTIONS ON SIGNAL PROCESSING
Print ISSN: 1790-5052 E-ISSN: 2224-3488
Acceptance Rate = (Number of Accepted Papers) / (Number of Submitted Papers) *100 = 06.89 %




WSEAS TRANSACTIONS ON ENVIRONMENT AND DEVELOPMENT
Print ISSN: 1790-5079 E-ISSN: 2224-3496
Acceptance Rate = (Number of Accepted Papers) / (Number of Submitted Papers) *100 = 13.47 %




WSEAS TRANSACTIONS ON POWER SYSTEMS
Print ISSN: 1790-5060 E-ISSN: 2224-350X
Acceptance Rate = (Number of Accepted Papers) / (Number of Submitted Papers) *100 = 09.82 %




WSEAS TRANSACTIONS ON ELECTRONICS (Discontinued)
ISSN: 1109-9445

WSEAS TRANSACTIONS ON COMPUTER RESEARCH (Discontinued)
ISSN: 1991-8755

WSEAS TRANSACTIONS ON ACOUSTICS AND MUSIC (Discontinued)
ISSN: 1109-9577