Conference Location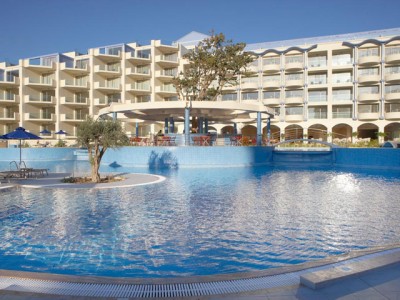 The conference will take place at the Atrium Platinum Hotel, Illiados Street, Ixia Bay, 85100, Rhodes, Greece.
Download the following guide with answers to all questions you may have regarding the location and how to get there:
The island of Rhodes is shaped like a spearhead, 79.7 km (49.5 mi) long and 38 km (24 mi) wide, with a total area of approximately 1,400 square kilometres (541 sq mi) and a coastline of approximately 220 km (137 mi). The city of Rhodes is located at the northern tip of the island, as well as the site of the ancient and modern commercial harbours. Outside of the city of Rhodes, the island is dotted with small villages and beach resorts, among them Faliraki, Lindos, Kremasti, Haraki, Pefkos, Archangelos, Afantou, Koskinou, Embona (Attavyros), Paradisi, and Trianta (Ialysos).
In ancient times, Rhodes was home to one of the Seven Wonders of the World - the Colossus of Rhodes. This giant bronze statue that once stood in the harbour was completed in 280 BC but was destroyed in an earthquake in 224 BC. No trace of the statue remains today.
Historical sites on the island of Rhodes include the Acropolis of Lindos, the Acropolis of Rhodes, the Temple of Apollo, ancient Ialysos, ancient Kamiros, the Governor's Palace, Rhodes Old Town (walled medieval city), the Palace of the Grand Masters, Kahal Shalom Synagogue in the Jewish Quarter, the Archaeological Museum, the ruins of the castle of Monolithos, the castle of Kritinia and St. Catherine Hospice.