Conference Location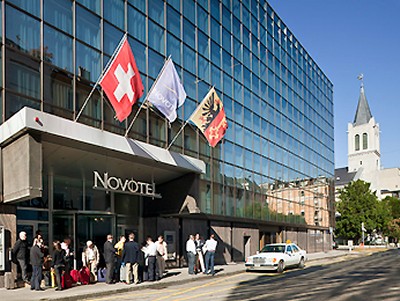 The conference will take place at the Hotel Novotel Genève Centre, Rue de Zurich 19, 1201 Genève, Switzerland.
Download the following guide with answers to all questions you may have regarding the location and how to get there:
Geneva is the second most populous city in Switzerland (after Zürich) and is the most populous city of Romandy, the French-speaking part of Switzerland. Situated where the Rhône exits Lake Geneva, it is the capital of the Republic and Canton of Geneva.

Geneva is a global city, a financial center, and worldwide center for diplomacy due to the presence of numerous international organizations, including the headquarters of many of the agencies of the United Nations and the Red Cross. Geneva is the city that hosts the highest number of international organisations in the world. It is also the place where the Geneva Conventions were signed, which chiefly concern the treatment of wartime non-combatants and prisoners of war.

There are 82 buildings or sites in Geneva that are listed as Swiss heritage site of national significance, and the entire old city of Geneva is part of the Inventory of Swiss Heritage Sites. The opera house, the Grand Théâtre de Genève, officially opened in 1876, was partly destroyed by fire in 1951 and reopened in 1962. It has the largest stage in Switzerland. It features opera and dance performances, recitals, concerts and, occasionally, theatre. The Victoria Hall is used for classical music concerts. It is home of the Orchestre de la Suisse Romande. Museums and art galleries are everywhere in the city. Some are related to the many international organizations as the International Red Cross and Red Crescent Museum or the Microcosm in the CERN area. The Palace of Nations, home of the United Nations headquarters, can also be visited.