Conference Location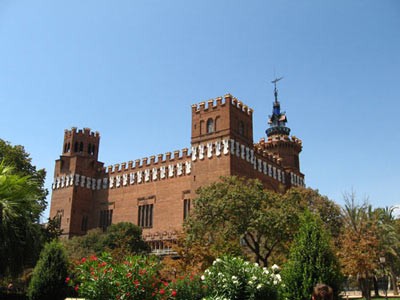 The conference will take place at the Hotel Novotel Barcelona Sant Joan Despi, Carrer de laTV3, 2, 08970 Sant Juan Despi, Barcelona, Spain. Download the following guide with answers to all questions you may have regarding the location and how to get there:
In a privileged position on the northeastern coast of the Iberian peninsula and the shores of the Mediterranean, Barcelona is the second largest city in Spain in both size and population. Barcelona is one of the most beautiful and exciting cities in the world. It has a huge number of attractions including a city centre which retains its medieval street plan; one of the world's most famous streets (the Ramblas, shown, right), some stunning modernist architecture including several buildings by Gaudi (the Sagrada Familia, the Casa Milà...), Spain's most famous architect; dozens of museums including one dedicated to Picasso, another to Miró and yet another to Barcelona's world famous football club, Barça! Barcelona is almost as lively at night as it is during the day and it has a unique, exciting atmosphere, which provides the visitor with a truly unforgettable experience.

Barcelona, more than just a single city, is really a collection of multi-faceted and diverse cities. The visitor unfamiliar with its history might be surprised that such a modern and enterprising city preserves its historic Gothic center almost intact, or by the curious contrast between the maze of narrow streets and the grid-like layout of the Eixample, the urban planning "Enlargement" project of the end of the 19th century. Barcelona sited between the sea and the mountains, has found a formidable balance: a foot in the traditional things and the other in the avant-garde. Barcelona has the reputation of being the most cosmopolitan, modern and avant-garde city in Spain and it has renewed for the 1992 Olympic Games.