Plenary Lecture

Electro-Physics in Biology for Systematic Studies of Neural Systems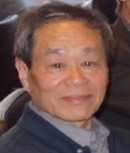 Professor Atsushi Fukasawa
Institute of Statistical Mathematics
Japan
E-mail: takizawa@ism.ac.jp
Abstract: He will present electro-physics as new basis for study of neural systems.
Experimental studies in cell chemistry have been widely investigated now on, reflecting motions of ions and cytoplasm in chemical process. He will present new basis of electro-physics into a neuron, and knowledge of telecommunication systems into neural systems.
He will present systematic approach to the subjects (entity) of neural systems, and the result of actual studies performed by the authors. The result of these studies is compared with the theory of "Categories" by Aristoteles in ancient Greece.
Brief Biography of the Speaker: Atsushi Fukasawa received the Master of Arts degree in Electrical communication and the Ph.D. degree from Waseda University in 1967 and 1983.
He joined Graduate School of Science and Technology, Chiba University as a professor in 1997.
He received the Award of the Agency of Science and Technology, Japan in 1967, and received the Science and Technology Prize from Ohm Fundation in 1994. He received Telecommunication System Technology Prize from the Foundation of Telecommunication Association, Japan in 2004. He is a senior member of the IEEE.