Plenary Lecture

The Road to IFRS – Stages, Stakes and Market Reaction Related to IFRS Adoption in Romania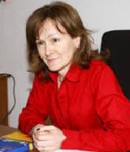 Professor Neag Ramona
"Petru Maior" University
Tg Mures, Romania
E-mail: ramonaneag@yahoo.com
Abstract: In Romania, the IFRSs were gradually adopted. Certain events related to the reform of Romanian accounting system have improved the likelihood of IFRS adoption in Romania. Hence, in Romania, the IFRSs are used by credit institutions and by listed entities, for the preparation of consolidated financial statements (since 2006 and, respectively, 2007) and for individual financial statements (since 2012). The objectives of our paper are: to identify the events associated with the adoption of IFRS in Romania; to critically analyze the grounds (reasons) behind the decisions that have impelled IFRS adoption in Romania and to provide insights into the market reaction for the adoption of IFRS in Romania.
Brief Biography of the Speaker: NEAG RAMONA, was born in Miercurea Ciuc (Romania) on March 16, 1969. She graduated in 1992 from Academy of Economic Studies, Bucharest, Romania. From 1992 to 2000 she worked at Academy of Economic Studies like Assistant and Associat Professor at the Accounting Department. She is Ph.D. (2000) in "Economy - Accounting", Academy of Economic Studies, Bucarest, Romania.
She is now Professor (from 2001) at "Petru Maior" University, Tg Mures, Romania and Director of Finance and Accounting Department at Faculty of Economic Studies, Law and Administrative Sciences. Her area of expertise is the financial accounting and international accounting, IFRS, European Accounting Directives. She published 3 books and co-authored 6. She authored and co-authored over 31 scientific papers published in reviewed journals or presented at international conferences. She was member of an international project "European Entrepreneurship Education - EEE" (2007 - 2009). She is member of two professional bodies: Body of Expert and Licensed Accountants of Romania (CECCAR) from 2001 and Romanian Chamber of Auditors (CAFR) from 2008. From 2006 she is president of CECCAR, county Mures, Romania.