Plenary Lecture

Impact of Sustainable Development on the Financial Management of Czech Enterprises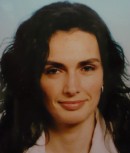 Dr. Michaela Krechovska
Department of Finance and Accounting
Faculty of Economics
University of West Bohemia
Czech Republic
E-mail: mhorova@kfu.zcu.cz
Abstract: Sustainability and sustainable development have recently been frequently discussed topics in various fields. The knowledge-based society and the sustainable development concept represent the phenomenon of 21st century. Adoption of the concept of sustainability and implementation of sustainable activities are becoming one of the prerequisites for economic success of businesses in the future. Sustainability has become a way to improve business performance and to provide an increase in the shareholder value. This paper is focused on the integration of sustainability into the system of business managementwith an emphasis on financial management and decision making in the Czech enterprises.
The level of integration of sustainability into financial managementand its aspects was examined by two author's empirical research carried out in recent years.In order to collect data, a questionnaire research tool was applied among Czech small, medium-sized and large enterprises across various business branches. The aim of this survey was to identify the approach of the Czech enterprises to the sustainability and to find out their symptoms in the area of financial management and accounting.The sustainability should be reflected through the whole process of business management. The sustainable performance management requires the inclusion of social and environmental aspects in the evaluation process. It would be advisable to create the integrated system of financial management that would reflect all effects of business sustainable initiatives.
Brief Biography of the Speaker: M. Krechovska holds PhD in Business Economics and Management from the University of West Bohemia in Pilsen. She is an assistant professor at Department of Finance and Accounting of Faculty of Economics, as well as a collaborator in the Centre of Project Activitiesat University of West Bohemia, Czech Republic. She conducts research and lecturing activities in the field of corporate financial management, investment decision making and audit.
Her research interests include: business finance, financial management and investment decision-making, performance management and audit. She published the results of her work in many papers at domestic and international conferences, articles in scientific journals and published monographs. She is a member of the Czech Association for Financial Management and a solver of several research and development projects focused mainly on finance and business management.