Plenary Lecture

Digital Music Libraries: From Deregulation to Reconstruction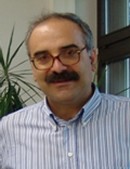 Assistant Professor Dionysios Politis
Dept. of Informatics
Aristotle University of Thessaloniki
Greece
E-mail: dpolitis@csd.auth.gr
Abstract: During the last decades, music recordings and productions worldwide have created a vast collection of music resources, which lie interspersed in different media on earth. Several years ago, it would imagine impossible to organize suitably and make accessible to any interested user all this huge volume of music data.
However, the advent of the Internet, the small (in size) digital music files compared to broadband distribution speeds, the disks of enormous capacity and the development of computer music have led the scientists and the industry in parallel to focus their efforts in organizing great music collections, which are accessible from the Web.
The Digital Music Libraries, whether registered as taxable entities or not, have offered their users new ways of interaction with music repositories and music stores online. The same time, the more and more frequent bypass of DRM policies has created a culture of violation for the respect of intellectual property rights and the distinction between legal and illegal has blurred.
Apart from the legal matters evoked, a more profound economic effect is burdening the music industry which is highly deregulated and unprotected. Is there a viable solution to the upcoming breakdown?
Brief Biography of the Speaker: Dr. Politis received his BS, MSc and PhD from the Aristotle University of Thessaloniki. He has also received a Grad. Dip. in Computing from the Royal Melbourne Institute of Technology as a scholar funded by the Australian Government.
He teaches at the Dept. of Informatics of the Aristotle University of Thessaloniki, while for several years he served as a Scientific Collaborator of the Center of International and European Economic Law in Thessaloniki.
His research interests focus on Computer Music, Legal Databases and Human Computer Interaction. The lecture to be presented is a culmination of his involvement to the editing of the books Socioeconomic and Legal Implications of Electronic Intrusion and E-Publishing and Digital Libraries: Legal and Organizational Issues, both published by IGI.