Plenary Lecture

Integrating Modular Bayesian Networks and Reinforcement Learning for Controlling Group Emotion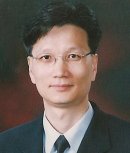 Professor Sung-Bae Cho
Department of Computer Science
Yonsei University
Seoul, Korea
E-mail: scho621@hanmail.net
Abstract: The emotion can affect human's mind. Recently, the services to promote user's purchase and educational satisfaction by sensory stimuli have been actively investigated. For an example, emotion can affect to the effect of education, and some curricula are designed so that the students feel specific emotion. In this lecture, we propose a group emotion control system in kindergarten class by controlling stimuli. Even though kindergarten is a target domain in this study, the proposed method can be easily applied to any space that requires to control stimuli for inducing appropriate emotion. The proposed system is composed of the two parts of predicting emotion and determining stimuli. At the first part, the next emotion is predicted using modular tree-structured Bayesian networks. At the second part, the proper stimuli to change the predicted emotion to the target are determined by utility table, which is adapted by reinforcement learning. Experiments with real data collected from a kindergarten for five days show 84 % of prediction accuracy, and 56.2 % of stimuli control accuracy. Moreover, in the scenario tests on math and music classes, we could control the stimuli to fit the target emotion with 63.2 % and 76.3 % accuracies, respectively.
Brief Biography of the Speaker: Sung-Bae Cho received the Ph.D. degree in computer science from KAIST (Korea Advanced Institute of Science and Technology), Taejeon, Korea, in 1993. He was an Invited Researcher of Human Information Processing Research Laboratories at Advanced Telecommunications Research (ATR) Institute, Kyoto, Japan from 1993 to 1995, and a Visiting Scholar at University of New South Wales, Canberra, Australia in 1998. He was also a Visiting Professor at University of British Columbia, Vancouver, Canada from 2005 to 2006, and at King Mongkut's University of Technology Thonburi, Bangkok, Thailand in 2013. Since 1995, he has been a Professor in the Department of Computer Science, Yonsei University, Seoul, Korea.
His research interests include hybrid intelligent systems, soft computing, evolutionary computation, neural networks, pattern recognition, intelligent man-machine interfaces, and games. He has published over 230 journal papers, and over 680 conference papers. Dr. Cho has been serving as an associate editor for several journals including IEEE Transactions on CI and AI on Games (2009-present) and IEEE Transactions on Fuzzy Systems (2013-present). He was also the chair of Games Technical Committee, IEEE CIS (2009-2010), and Student Games-based Competition Subcommittee, IEEE CIS (2011-2012). He is a member of Board of Government (BoG) of Asia Pacific Neural Networks Society (APNNS) (2011-present), and a member of three technical committees in IEEE CIS such as Emergent Technologies, Computational Finance and Economics, and Games.
Dr. Cho has been awarded several best paper prizes from IEEE Korea Section (1990), Korea Information Science Society (1993, 2005), International Conference on Soft Computing (1996, 1998), World Automation Congress (1998), International Conference on Information Networking (2001), and International Conference on Hybrid AI Systems (2011). He was also the recipient of the Richard E. Merwin prize from IEEE Computer Society in 1993.