Plenary Lecture

Soil-Based Vegetation Productivity Model for Mined Lands in Chippewa County, Wisconsin, USA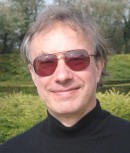 Dr. Jon Bryan Burley
Co-authors: Dr. Qing Chang, Dr. Yanping Bai
School of Planning, Design and Construction
Michigan State University
USA
E-mail: burleyj@msu.edu
Abstract: Planners, designers, scientists, government agencies, and concerned citizens are interested in reliable and predictable methods to reconstruct soil resources disturbed by surface mining. In our study, we developed a predictive model to assess neo-soil reconstruction for Chippewa County, Wisconsin, USA, an area being mined for silica sand in glass production. We were developing a model to predict plant growth based upon soil characteristics for corn (Zea mays L.), corn silage, oats (Avena sativa L. (1753)), alfalfa hay (Medicago sativa L.), red clover hay (Trifolium pretense L.), Kentucky bluegrass (Poapratensis L.), soybeans (Glycine max (L.)Merr.), northern white cedar (Thujaoccidentalis L.), lilac (Syringa vulgaris L.), American cranberry bush (Viburnum trilobum Marshall), amur maple (Acer ginnala Maxim.), gray dogwood (Cornusrecemosa Lam.), Siberian peashrub (Caraganaarborescens Lam.), white spruce (Piceaglauca (Moench) Voss), eastern white pine (Pinusstrobus L.), red maple (Acer rubrumL.), red pine (Pinusresinosa Sol. Ex Aiton), jack pine (Pinusbanksianna Lamb.), nannyberry viburnum (Vibrunumlentago L.), and white ash (Fraxinusamericana L.), all plants and crops commonly grown in the county. Our results indicated that potentially four dimensions plant plant growth could produce a predictive model, explaining 87.24% of the variance; however only the first dimensions produced a viable model explaining 41.08% of the variance. This first dimension predicted plant growth across all plant types, containing all positive eigenvector coefficients. The regression model employed the variables: soil reaction, percent organic matter, percent slope, hydraulic conductivity, topographic position,percent rock fragments, and percent clay, each with a p-value less than 0.05. The equation (1) explained 78.65% of the variance in the first dimension and was significant at a value less than p<0.0001).

PLANT=-34.282+(14.587*PH)-(4.820*OM)-(0.004*SL*SL)-(0.060*HC*HC)-(1.432*PH*PH)
+(0.007*OM*OM)+(0.134*TP*OM)-(0.064*FR*OM)-(0.078*CL*HC) +(0.032*HC*PH)+(0.111*HC*OM)+(0.573*PH*OM) (1)

Where:
PLANT = predicted plant growth
PH = soil reaction
OM = percent organic matter
SL = percent slope
HC = hydraulic conductivity
TP = topographic position
FR = percent rock fragments
CL = percent clay

This equation can be relied upon to predict vegetation plant growth correctly 9999 times in 10,000 attempts. Such equations reduce the need for costly reference areas and the need to grow vegetation on the reclaimed land to assess soil reconstruction which can take up to 10 years to determine. The equation is also useful to assess soil reconstruction alternatives.
Brief Biography of the Speaker: Dr. Jon Burley is a registered Landscape Architect (Minnesota), an MSU SPDC Associate Professor, and a Fellow in the American Society of Landscape Architects (ASLA). He has accomplished professional planning and design work in the U.S., Canada, France, and Nepal. Dr. Burley has published nearly 300 articles and abstracts related to landscape architecture and one book in reclamation planning and design. His work has been published in English, Chinese and French. Dr. Burley has won numerous teaching, design and research awards, including a Fulbright to Portugal in 2003, the 2005 ASMR Reclamation Researcher of the Year Award, a 2011-2012 Invited Pre-eminent Researcher Award in France, and nine state and two national ASLA awards. He has international connections at Nanjing Forestry University, Nanjing, China; Universidade do Algarve, Faro, Portugal; and Agro-campus Ouest-Paysage, Angers, France. Dr. Burley is the past Chair of the ASLA International Professional Practice Network, past member of the AFB40 Landscape and Environmental Design Committee Transportation Research Board National Academies, past Chair of the ASLA Restoration and Reclamation Professional Practice Network, and past Chair of Chairs for the ASLA Professional Practice Network. At MSU, he works with visiting scholars and students from China, Portugal, Turkey, and France. He has lectured in Nepal, China, S. Korea, Sweden, Estonia, Portugal, Germany, France, Switzerland, Italy, U.S., the United Kingdom (U.K.), Turkey and Canada; and has led overseas studies in the U.K., France, Spain, Portugal, Germany, Turkey, Morocco, Greece and Italy. He has been a frequent participant in WSEAS meetings in Greece, France, Portugal, and China.