Plenary Lecture

Governing Digital Technology – How Mature IT Governance Can Help in Digital Transformation?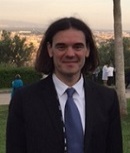 Professor Mario Spremić
Faculty of Economics and Business
University of Zagreb
Croatia
E-mail: mspremic@efzg.hr
Abstract: Due to its unique features, the focus of implementing digital technology in the business is no more to improve internal operations, but to expand internal dimensions, reach customers and external partners, improve affect services, integrate processes, disrupt markets and fundamentally change industries. Research results (Ross et. al 2016) suggest that integrated products, services, channels and processes address disruption, and it is not separate technology strategy, but unique digital strategies that incorporate the opportunities digital technologies presents. One of the objectives of this paper is to investigate how mature IT governance activities can affect adoption of digital technologies. As many researches argued about various mechanisms that can affect IT governance performance, we would like to discuss if research in governing digital technologies should follow similar path. In first section of paper we will explain distinguished and unique features of digital technologies and show some useful examples of their use in the business. In other sections we would like to contribute with case studies explaining how companies with more matured IT governance have different mechanisms in preparing to inevitable digital transformation. Our working hypothesis will be that companies with matured IT governance are more likely to engage in digital initiatives and have better starting point for digital transformation. Using case study approach we would investigate what mechanisms of (mature) IT governance might be useful in digitalization.
Brief Biography of the Speaker: Mario Spremic (47 years of age) is a Full Professor at the Department of Informatics, Faculty of Economics & Business, University of Zagreb, Croatia, visiting professor at various international institutions (Imperial College London, Faculty of Economics, University of Ljubljana, Faculty of Economics, University of Sarajevo etc), scientist and management and ICT consultant. He received a B.Sc. in Mathematical Sciences (in 1996.), M.Sc. in IT Management (in 1999.) and Ph.D. (in 2002) in Business (Information Systems) from the University of Zagreb. He joined Faculty of Economics & Business (FEB Zagreb) in 2000, with the previous corporate experience as a computer programmer, project manager and executive manager. He is a scientist with the strong publication record (10 books and more than 100 papers in peer-reviewed scientific journals, books and conference proceedings) mainly in area of digital transformation, ICT governance, ICT-induced innovations, cyber risk and ICT risk management, cyber security, information system audit, IT Value and digital business With strong technology background and corporate executive experience, Mario has been acting as a consultant and IT auditor, leading 50+ international projects and helping companies and institutions going through digital transformation and innovation processes and cyber risks challenges (banks, insurance companies, ICT companies, hotels, services, public institutions, etc.). At the Faculty of Economics and Business (FEB Zagreb) he is lecturing the courses like Digital business transformation, e-Business, ICT management, Enterprise information systems, Information system security, Information system auditing. He is a programme director of 5 year EPAS accredited Bachelor Degree in Business program (FEB Zagreb), Master Degree in Managerial Informatics and postgraduate study program ICT Management, with the excessive experience in managing study programmes, improvements in teaching processes and fostering excellence in higher education. Mario is Head of Accreditation Committee at his home institution (FEB Zagreb), managing all accreditation processes, especially responsible for EFMD – based accreditations (EPAS and EQUIS). He is also engaged in international accreditation processes (EPAS, EQUIS, AACSB), as an accreditation reviewer and a frequent speaker at various corporate and international events (including EFMD conferences).