Plenary Lecture

Inference for Covariance Matrices of High Dimensions Time Series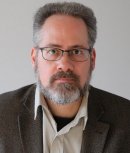 Professor Ansgar Steland
Institute of Statistics
RWTH Aachen University
Germany
E-mail: steland@stochastik.rwth-aachen.de
Abstract: The inferential analysis of the correlation structure of high dimensional vector time series plays an important role in data science and big data. The issue arises when observing a large number d of time series where d may be larger than the sample size n. A common approach is to rely on regularized estimators, for which, however, there is a lack of asymptotic theory which would allow us to construct valid inferential procedures such as hypothesis tests or confidence intervals.
We discuss recent results which provide appropriate large sample asymptotics, in the sense of strong or weak approximations by Wiener processes, which allow us to base statistical inference on projections of the high-dimensional data onto subspaces spanned by l1-sparse vectors. Such l1-sparse vectors arise naturally in several applications such as portfolio optimization or sparse principal component analysis, which are discussed in some detail. As a further interesting application we discuss shrinkage estimators of covariance matrices, which shrink the sample variance-covariance matrix towards a simple target resulting in a regular estimator with improved performance.
Known limit theorems dealing with high dimensional data usually work under some constraint on the the dimension d and the sample size n, as in classical random matrix theory. Contrary, the results presented here impose no constraints on d.
Brief Biography of the Speaker: Ansgar Steland received the M.Sc. and Ph.D. degrees in mathematics from the University of Göttingen, Germany. He held positions as an assistant at the Technical University of Berlin, Berlin, Germany, as a consultant in industry, as a postdoc at the European University Viadrina of Frankfurt/Oder, Germany, and as a lecturer at the Faculty of Mathematics at the Ruhr-University Bochum. Since 2006 he has been a Professor at RWTH Aachen University, Germany, where he holds the Chair of Stochastics at the Institute of Statistics. He acts as the chair of the Society for Reliability, Quality and Safety and chairs the Working Group of Change-Point Analysis of the German Statistical Society. He organized and co-organized several international workshops and invited sessions. His current research interests are in nonparametric statistics, high-dimensional inference, signal and change-point detection, sequential analysis and quality control, empirical processes, time series analysis, econometrics and applications to photovoltaics.