Plenary Lecture

Channel Modelling in Wireless Communication Systems in the Presence of Fading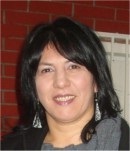 Professor Dragana Krstic
Faculty of Electronic Engineering
University of Nis
Serbia
E-mail: dragana.krstic@elfak.ni.ac.rs
Abstract: Statistical theory plays an important role in channel modeling which can be applied in design and performance evaluation of various communication systems. The design and analysis of cascade fading models have been an active area of interest in recent years due to its application in numerous real world scenarios such as keyhole channel and multihop communication system.
These cascade fading models are developed by the product of independent but not necessarily identically distributed random variables. Many researchers are currently doing in this area and new cascade fading models have been suggested recently in the literature. Due to ever-increasing demand and ubiquitous access of personal communication services, wireless systems are required to operate in increasingly hostile environments so there is a need of better models for wireless communication. So, in order to fill the gap areas in the literature pertaining to cascaded models, an overview has been done here. This work will surely help the researchers working in this area, to be able to identify the most appropriate fading channel model for an efficient wireless communication system design.
Brief Biography of the Speaker: Dragana S. Krstic was born in Pirot, Serbia. She received the BSc, MSc and PhD degrees in electrical engineering from Department of Telecommunications, Faculty of Electronic Engineering, University of Nis, Serbia, in 1990, 1998 and 2006, respectively. Her field of interest includes telecommunications theory, optical, wireless, mobile and satellite communication systems, etc. She works at the Faculty of Electronic Engineering in Nis since 1990. She participated in more Projects which are supported by Serbian Ministry of Science and some international projects. She has written or co-authored about 220 papers, published in Journals and at the International/National Conferences. She has reviewed many articles in IEEE Transactions on Communications; IEEE Communications Letters; ETRI journal; C&EE Journal; Elektronika ir Elektrotechnika and other well known journals. She is also reviewer of the papers for hundreds conferences and the member of technical program committees and international scientific committees of more than 50 scientific conferences. Also, she is Associate Editor or member of Editorial Board of several journals: International WSEAS Transactions on Communications, International Journal of Communications, Journal on Advances in Telecommunications, International Journal of Communications (IARAS).